Seeblick Cottages
Lupin Lane, Brackley PEI
(902) 367-5291
Website
Seeblick Cottage I is a charming, spacious, two bedroom cottage nestled in a private treed property in beautiful Brackley Beach. Just a short distance down Lupin Lane this tranquil setting is perfect for children and those seeking a bit of serenity.
At the end of the lane there is access to the quiet waters of Brackley Bay where visitors can enjoy kayaking or windsurfing.
Centrally located on PEI and within 15 minutes of both Charlottetown and the attractions of Cavendish, Seeblick Cottage is just a few minutes from the National Park beach at Brackley Beach. Nearby restaurants, golfing, deep sea fishing, and even a drive-in theatre give plenty of entertainment options.
Each of the two large bedrooms feature a queen size bed. The living room and kitchen areas feature vaulted ceilings, providing an attractive and open area. The cottage features a deck, patio, gas barbecue and firepit (with firewood and lots of seating provided). Within the cottage there is a small library and guests are encouraged to take home any book they just haven't quite finished. For the convenience of our guests we also provide a free Park pass
Open: June 1 - Sept 30
Contact Us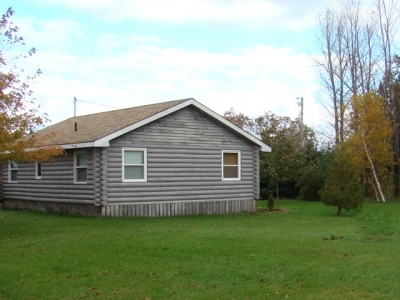 Click Thumbnails to view full size