Shaws Hotel
Canada's Oldest Family-operated Inn
99 Apple Tree Road, Brackley Beach
C1E1Z3
902-672-2022
Website
Shaw's Hotel is a seaside hotel. It is situated 600 meters from the amazing beach you see in the picture above, the longest dune system in the western hemisphere. Rolling farm land stretches away on the land side of the hotel.
It is more than a mile from any other accomodation.
It has its own bay for water sports and its own beach access.
The sea air is invigorating and a pleasure to breathe. The water supply is from deep natural wells; no additives of any kind.
Shaw's Restaurant cuisine is characterized as French Country.
Our goal is to create a lifelong memory for you.
Contact Us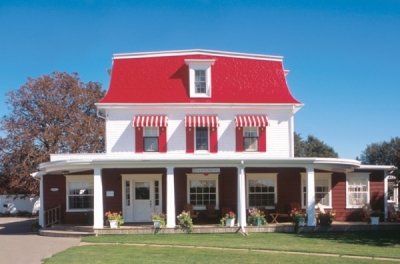 Click Thumbnails to view full size