Laura's Wild Rose Cabin & Bayside Cottages
3585 Brackley Point Rd, Brackley Beach
C1E 1Z3
(902) 672-2791
Website
We are located on the beautiful North Shore of Prince Edward Island, nestled next to some of the most enviable beaches anywhere in Canada. Should you be a nature enthusiast, we also border on the National Park (Gulf Shore Pkwy) with the newly constructed bike path, the playground of the Maritimes.
Enjoy theatre, a nice lobster dinner or a leisurely stroll on the beach. Don't forget your golf clubs, as we have award winning courses, all within minutes reach.
Settle into your cottage and allow us to help make your stay a great one. Let us take care of the accommodation while you enjoy Anne of Green Gables, the Charlottetown Festival, theatres, beaches or any other pleasure P.E.I. has to offer.
Contact Us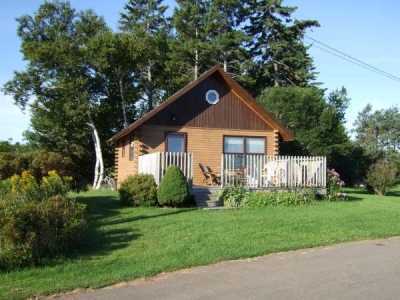 Click Thumbnails to view full size