The Great Canadian Soap Co.
Dry Skin Got Your Goat? Let Us Help!
4224 Portage Road, Brackley Beach
C1E 1Z3
1-800-793-1644
Website
Here at The Great Canadian Soap Co., nestled in Brackley Beach, PEI, Canada, we handcraft the very best goat milk soap from our own farm fresh goat milk. Discover our 100% natural, incredibly moisturizing bar soaps, liquid soaps, and shampoos. Bathe away your stress and cares with our milk baths and bath salts.
Nourish and soften your skin with our Shea Butter creams and body oils.
Recall how important it is to take good care of yourself, and indulge in life's small luxuries.
Open: 9:00am until 5:00pm, Monday through Saturday






Contact Us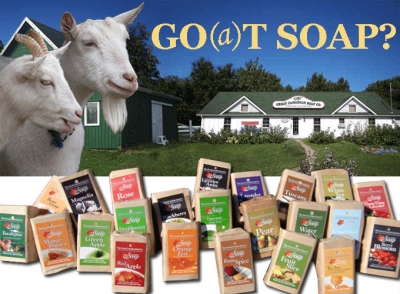 Click Thumbnails to view full size