The Dunes Studio Gallery & Cafe
Brackley Beach, PE
C1E 1Z3
(902) 672-2586
Website
The Gallery
SHOP in the Gallery, which features an extraordinary collection of fine Canadian craft – work from over fifty artisans, including: fine woodworking, gold and silver jewelry, textiles, stained and blown glass, candles, baskets, preserves, soaps, books, etc.
The Studio
VISIT Peter Jansons and Joel Mills in the pottery studio to see works in progress and daily ongoing demonstrations.
The Restaurant
DINE on fresh local seafood and produce that has been masterfully prepared into sumptuous entrees by Chef Emily Wells. A full menu is also offered in the lounge and on the patio overlooking the gardens. The Café is fully licensed and offers a wide selection of coffees and cocktails, fine wines and beers to suit any taste.
The Island Art Gallery
PERUSE the Island Art Gallery's stunning collection of artwork from some of Prince Edward Island's leading artists. On display are a variety of original works done in oil, acrylic, watercolour, and batik. An assortment of prints is also available.
The Annex
DISCOVER the exotic treasures the Annex has to offer: Nash's eclectic clothing designs for men and women, unique artifacts, handicrafts, wood carvings and jewelry that Peter and Nash have collected from their travels in Southeast Asia. The gallery in the Annex features paintings by Prince Edward Island artists and fine art, furniture and home decor from abroad. Look for Peter's furniture designs as well.
The Gardens
EXPLORE the graceful elegance of The Dunes' extensive gardens. A host of annual and perennial beds produce a riot of exquisite summer colours set against a network of water gardens and fountains. Our collection of classic and modern stone sculptures further ornament the scene and lend a sense of peaceful tranquility.
The Muse
RELAX amidst the serenity of The Muse's Asian décor and lovely rooftop water-gardens. Ascend the spiral staircase to the fourth floor lookout, which affords a breathtaking view of the sand dunes and the Gulf.
Open: May - October








Contact Us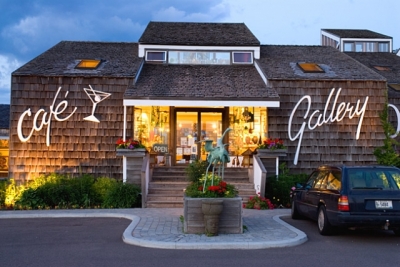 Click Thumbnails to view full size